Summer in a Bottle: Bottling the Magic of the Season
Jul 23,2023 | Candle Pit Stop
Summer is all about blue skies, the feeling of the sun's rays on your skin, the gentle warmth that envelops everything during the day, blooming flowers, vibrant green leaves, and the overall lushness of nature during summer. Not to forget the sounds of buzzing bees, chirping crickets, and other insects that fill the air!
When it comes to summer scents, there are several popular fragrance notes and combinations that evoke the feeling of warmth, freshness, and vacation vibes.
Here are a few examples:
Citrus: Citrus notes like lemon, lime, grapefruit, and orange are refreshing and energizing. They give a zesty and vibrant feel, perfect for hot summer days.

Coconut: The scent of coconut instantly transports you to a tropical beach. It's creamy, exotic, and often associated with summer vacations.

Floral: Light and airy floral scents like jasmine, rose, and lily of the valley are popular in summer fragrances. They evoke a sense of femininity and add a touch of elegance to your summer days.

Aquatic: These scents are inspired by the ocean and can range from fresh and clean to slightly salty. They create a cool and breezy ambiance, reminiscent of a seaside getaway.

Fruity: Juicy and sweet fruity scents, such as watermelon, pineapple, and mango, are popular choices for summer fragrances. They capture the essence of ripe summer fruits and add a playful twist to your scent.

Herbal: Aromatic herbs like basil, mint, and lavender can provide a cooling effect and a sense of relaxation, making them great choices for summer scents
.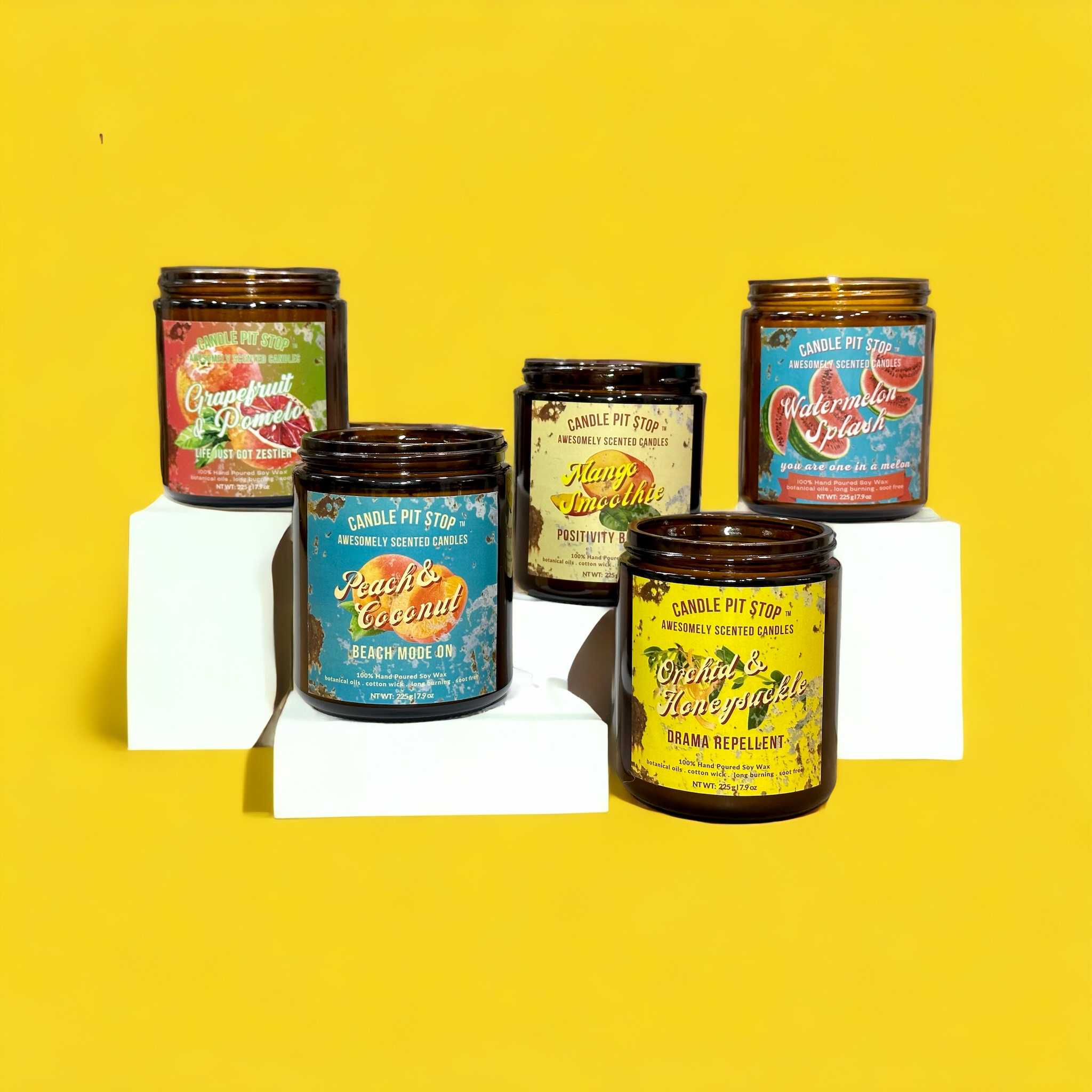 For feelings , we love how summer scents evoke within us the feeling of cheerfulness, happiness and positive emotions linked to being carefree and fond memories of holidays and lazy pool days. We wish that feeling to last throughout the year, especially if you are living in a tropical country like Malaysia.
Use our long burning scented candles, or air fresheners with summer fragrances to infuse your home or workspace with uplifting scents. The ambiance can contribute to a positive and happy mindset.
Remember, personal preference plays a significant role in choosing a scent. It's always a good idea to test different fragrances and different scent levelts to see how they interact with your emotions and find the one that makes you feel your best during the summer months. Happy Summer!